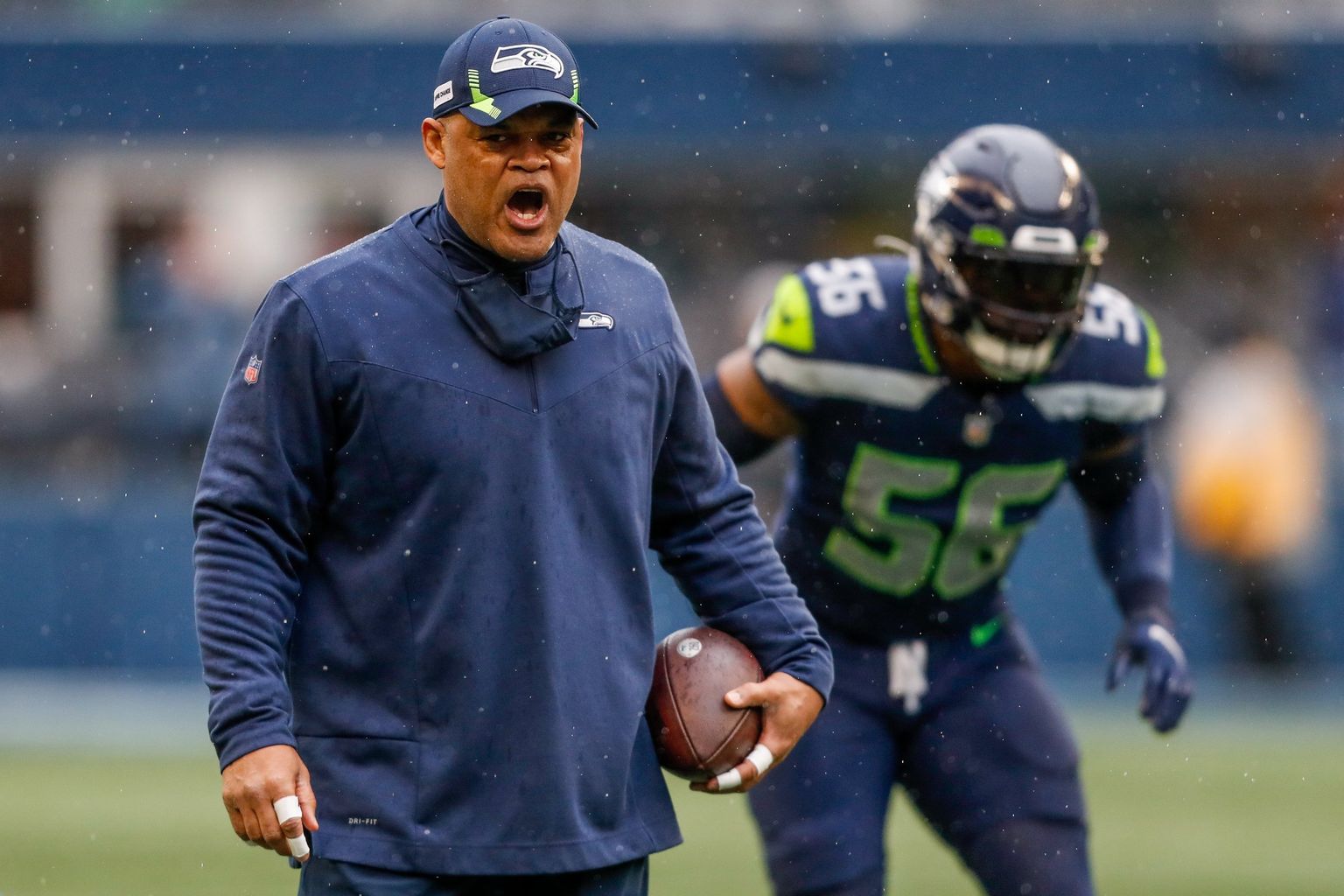 The Seattle Seahawks have announced coaching staff changes. Defensive Coordinator Ken Norton Jr. and Passing Game Coordinator Andre Curtis have been fired. Both are significant moves, as Ken Norton has a total of nine years on Pete Carroll's coaching staff. As Linebacker Coach from 2010-2014. Before leaving to be the Oakland Raiders Defensive Coordinator for three years. In 2018 Ken Norton came back to Seattle as the new Defensive Coordinator. Andre Curtis in 2015 started as Seattle's Assistant Secondary Coach. Climbing up the ranks in 2018 becoming Passing Game Coordinator.
Seattle's defense has been struggling for several seasons, so a shake-up needed to happen. The slight surprise comes from how entrenched Ken Norton has been to Pete Carroll. Their relationship dates to when Ken Norton played for Pete Carroll's defense in San Francisco in 1995. With such a tight relationship why was it time for Pete Carroll to shake up the defense now?
Starting Slow
In the past two seasons, the Seattle Seahawks defense infamously started the season off poorly. Breaking the wrong kind of franchise records over the slow stretch. In a month from week two this year, Seattle gave up over 450 yards per game a new franchise record. And in 2020 the first of the season Seattle was on pace to give up the most yards in league history.
In both years the defense turned it around at some point. In the 2020 season, Seattle from their historic first half turned around and then gave up the least points in the league the last half of the season. In 2021 Seattle ended tied at 11th for opponent's points per game at 21.5. But Pete Carroll said in exit interviews that starting slow was a factor.
"That's two times in a row we didn't start fast enough, and we found ourselves and put up some good numbers that indicate how you're playing. Just all of that just didn't happen soon enough." Pete Carroll said in an interview with 710 ESPN Seattle a day after the season finale. And when it comes down to it, it isn't the lack of good players to blame for poor performance. Because they show they aren't as bad as they play, improving later in the season. Something in the coaching has held the defense back in the past two seasons.
Pass Defense
The biggest flaw for Seattle the last few years has been the pass defense. Ever since Andre Curtis and Ken Norton Jr. took over at their positions in 2018, Seattle's pass defense has been declining rapidly. In 2018 the pass defense was about average in opponents passing yards per game ranked at 17th. Since then, they have fallen to 24th in 2019. Finally, the last two season has left Seattle in the bottom three as the 30th and 31st team in 2020-2021.
Seattle was hurt by the departure of the Legion of Boom. However, the secondary wasn't left barren as some may feel. Shaquill Griffin signed for a $13M a year contract. And D.J. Reed as a free agent this year could command a similar price. Pair together Quandre Diggs and Jamal Adams at safety and you have a solid secondary. Being bottom three in opponent's pass yards per game had to lead to a major shakeup.
What's Next?
Seattle has begun interviewing coaches and we should hear in the next couple of weeks of a new Defensive Coordinator being hired. Pete Carroll is on the hot seat after last season and fans are putting pressure on ownership and the front office. Seattle will look to turn around the defense in the 2022 season. I'd look at free agency and the draft to be defense-focused. Pete Carroll is a defensive-minded coach, who is most responsible for the struggling unit. Look for the defense to be dissected this offseason.
First-year coordinator Shane Waldron may be safe from a similar fate. As the offense started to click once there was a run game. That along with Russell Wilson being injured for about six to eight weeks means we never saw what the offense should have been. Pete Carroll most likely allows for another year for the offense to see if they start gelling together.