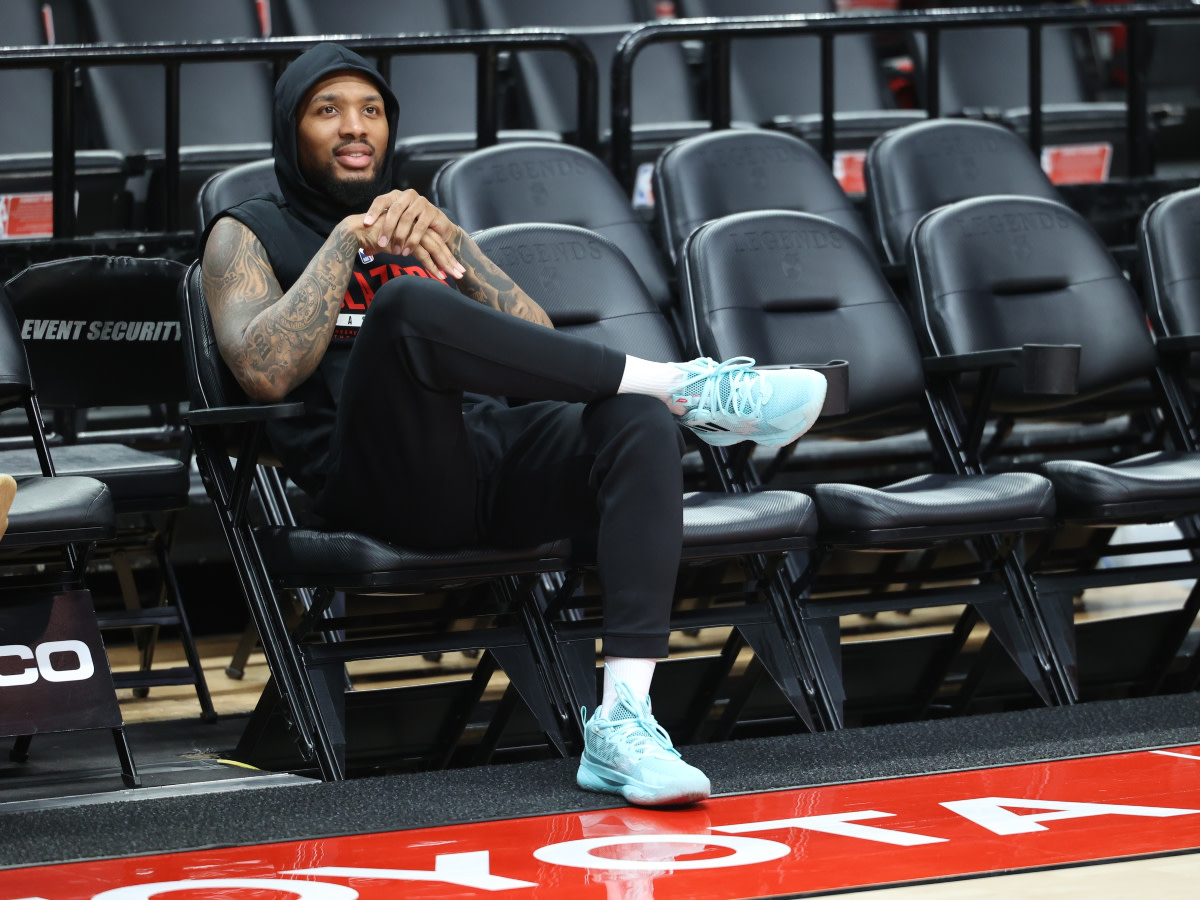 Damian Lillard's legacy could very well end up being defined by his unwavering loyalty, even when the darkest days are on the horizon.
The 6th overall pick in the 2012 NBA Draft has remained true through and through playing for just one team his entire career thus far and it is that very fact that he is seemingly run through the wringer for. Any media exposure he approaches has the same question lingering in the distance; "Do you want to retire a Trail Blazer."
The constant search for reassurance, or hope for a change in the tide, has reached a level of annoyance and pointlessness that now raises a new question; "When will they hear his answer?"
Controversy sells and in a media-driven world where news is as accessible as ever, the need for clicks and views holds the most weight it has probably ever had. The one scoop that everyone is fiending to get a jump on first is when a six-time All-NBA guard requests out of a troubling situation for greener pastures. Pastures such as a larger market target a wider demographic and a much larger audience.
Lillard's journey in the NBA is a style that does not mesh with the frantic movement of high-end draft picks and superstar-caliber players. Taking a look back at prior draft classes, 2012's draft through 2017's draft has seen just six players drafted in the top-10 remain with the same team. Of those six players, four are former All-Stars and of the pool of sixty drafted in that span, only 15 players have been named All-Stars. Damian Lillard to not only exceed the expectations of a four-year college guard but to do it all with one organization is rather unheard of and everyone's demand to see the star remove him from a situation that has come off as underwhelming is not the voice of those wanting to see something better for him but mostly to see their product expand.
Let us take a look at the numbers.
In December of 2021, roughly 9 months ago, ESPN posted a brief clip on their YouTube channel of Stephen A Smith telling the masses that "Damian Lillard NEEDS to get the hell up out of Portland" during an episode of their daily talk show First Take. That video has since garnered only 150k views and 2.1k likes.
Four months later, a similar video was posted in the discussion of the ongoing woes of the Los Angeles Lakers. That video sits with 588k views and 7.2k likes, blowing the Portland Trail Blazer video out of the water with four less months of potential viewing opportunity.
The discussion of market size across several sports and its correlation to not only player morale but the overall impact it has on the business side has begun to gain more and more traction as time has passed. Portland as a market does not quite match up to Los Angeles, Chicago, or New York and having a player of Lillard's caliber consistently signing extensions only goes against what the norm for the NBA.
Lillard's constant reminder of the roots he has tied down in the community and his happiness beyond the game has seemed to go unnoticed or flat-out ignored. The wait for what others claim to be inevitable is a waste of time and effort as they try to continuously throw the idea of a change in scenery to the forefront of every conversation surrounding Lillard.
It is no longer about the want and need to see Lillard succeed but to cash in on his "restlessness" with a small market team.