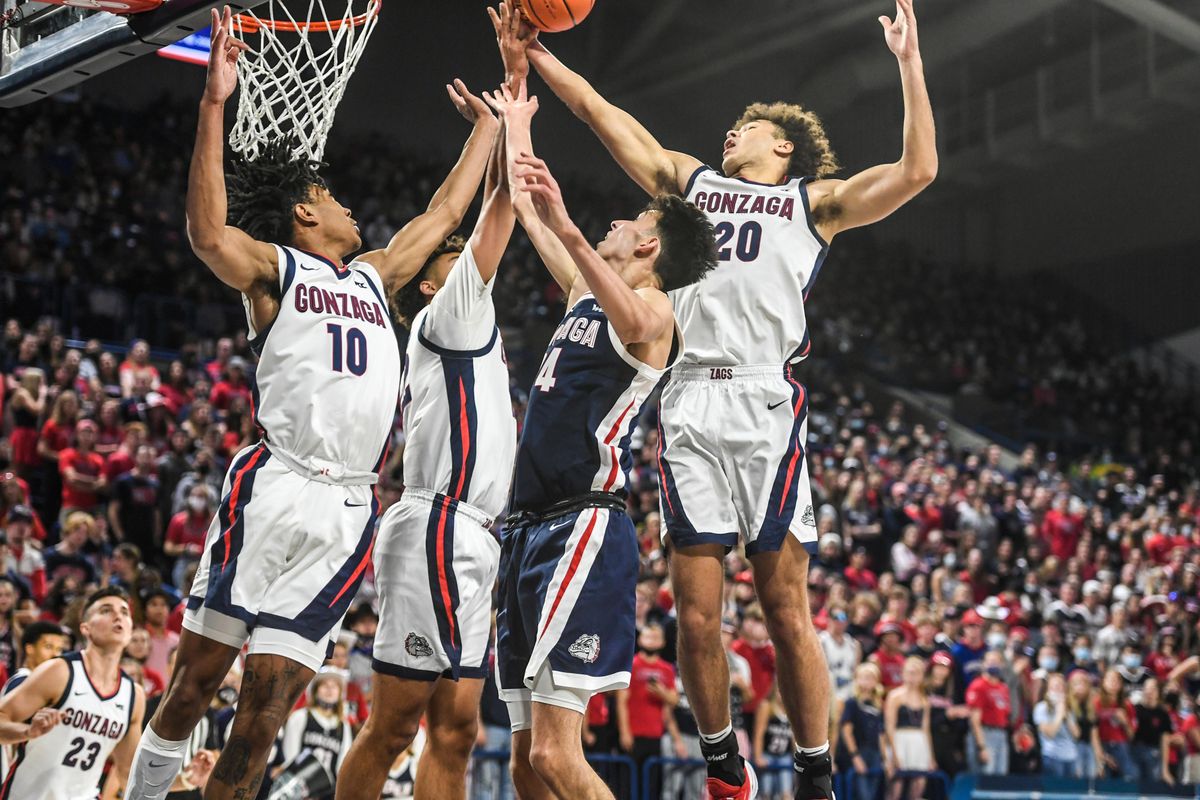 After losing in the national championship last season, Gonzaga is ready to rightfully get back to the promise land. Gonzaga will be ready to show that their national championship appearance was not a fluke, but indeed the start of something special up there in Spokane. The Zags have made the NCAA Tournament since the 1998-99 NCAA basketball season. Mark Few has built a well-oiled machine since arriving on campus in 1999, and the only thing alluding him and Gonzaga is the national championship.
Newcomers
Following the heart breaking loss against Baylor in the national championship; it was evident that Gonzaga did not have enough firepower in order to win that defensive/physical matchup. Even after losing Corey Kispert, Jaylen Suggs, and Joel Ayayi, the Bulldogs reloaded with top tier talent ahead of the 2021-22 season. Gonzaga was able to secured commitments from players like Chet Holmgren, Nolan Hickman, Hunter Sallis, and Ben Gregg. Each of these four incoming freshman are ranked in the top 100 of the 247 Sports composite rankings in their respectful classes.
Ben Gregg was the 86th best ranked recruit in the class of 2020 247 sports composite rankings. He was the number one ranked player from the state of Oregon, and the 15th best PF in the class of 2020. The big three recruits of the class of 2021 were all ranked within the top 32 of their class. Chet Holmgren was the number one ranked player of the class 2021; Nolan Hickman was the 32nd and Hunter Sallis was ranked 20th. Each of the four incoming freshman were the number one player ranked in their state. Two of the players were five star recruits (Holmgren/Sallis), and two of them were four star recruits (Hickman and Gregg).
Unlimited Potential
With this much added firepower to an already national championship contending roster; it is actually pretty insane. Adding a generational talent like Holmgren is mind boggling because of his sheer potential and ability to become an x-factor for the Zags. Not to mention, Gonzaga added two other four star and a five star recruits. This recruiting class could go down as one of the best in Gonzaga history, depending on how the future plays out.
Looking Ahead
With Gonzaga in a weak conference like the WCC, expect them to dominate it without any problem at all. Gonzaga will get tested in their season by the really difficult preseason and non conference schedule. The Zags play non conference games versus the likes of Duke, Alabama, UCLA, Texas, Texas Tech and Washington. If Gonzaga can win out through their relatively tough schedule; do not be surprised if they finish the season undefeated in the end.
Their goal is to win the national championship, and the Zags will not stop until they get the sour taste of losing to Baylor out of their mouths.