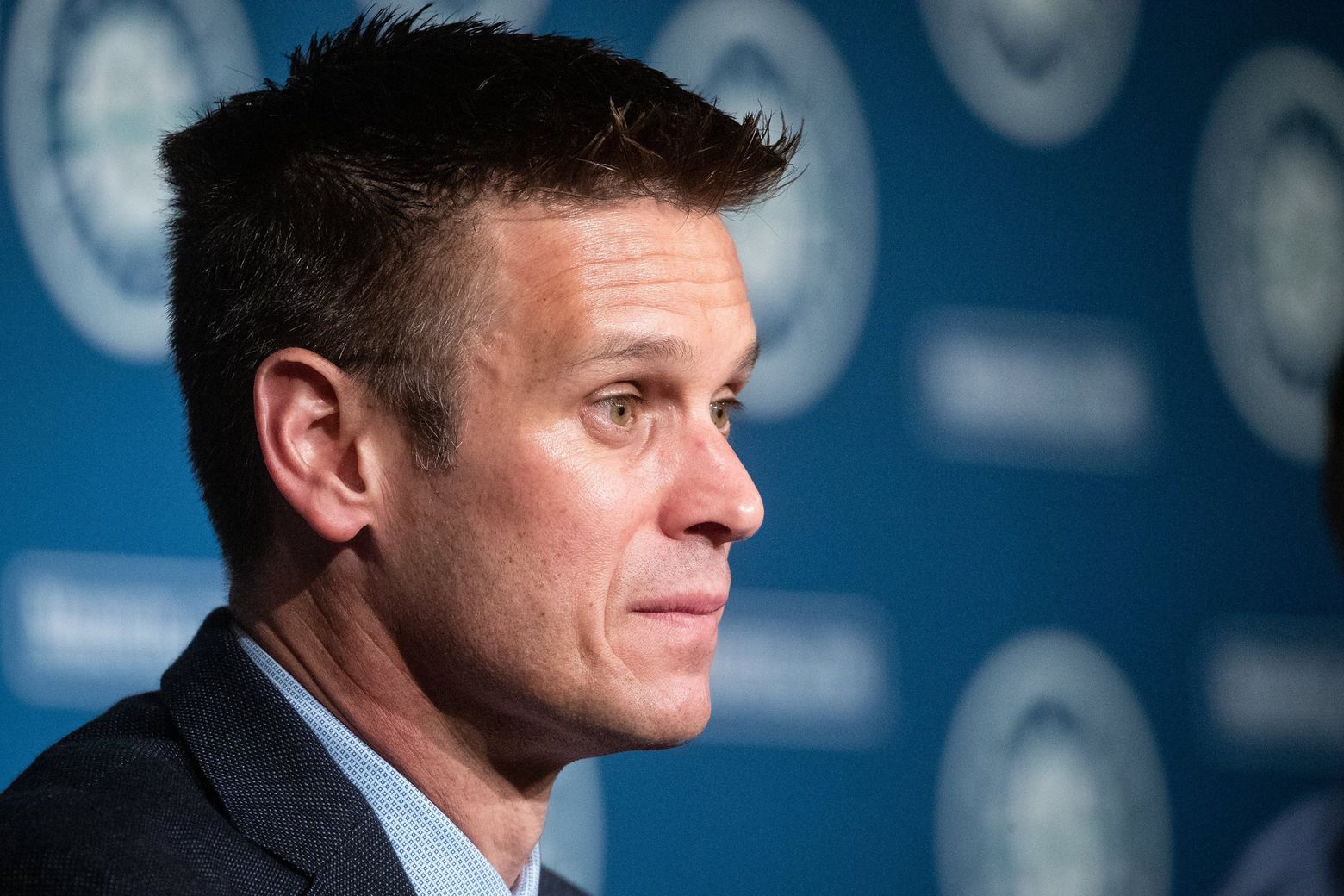 The Mariners are expected to be active this offseason in adding to their roster. General Manager Jerry Dipoto has said the team will be active in free agency and presumably they will not shy away from the trade market as a means to add to a thin roster that managed to win 90 games in 2021. Most of the focus is on big bats and the several all-star caliber infielders that are expected to hit the free agent market, but there are a few more under the radar positions and roles on the team that could use an upgrade to fill in the cracks and take this team from good to contending for a division title.
Middle/Long Reliever
The bullpen was the biggest strength of the Mariners team in 2021, so it would be understandable that people wouldn't think of a reliever as a need, but this specific role was not filled very well last season. Hector Santiago—between suspensions—sometimes pitched multiple innings in one outing and was reliable out of the bullpen, but when he was unavailable, the long relief role often went to whichever Triple-A reliever was brought up for that specific week. A reliable multi-inning reliever is something Scott Servais' bullpen did not have in 2021 and is a role that would have been very useful given the young and volatile starters and how often the team leaned on the bullpen for multiple innings at a time. There is a good chance that the player who fills this role comes from within the Mariners organization, especially given the number of pitching prospects who have been starters in the high minors. Guys like Matt Brash, Brandon Williamson, George Kirby, and Ian McKinney all make sense if they are not starting elsewhere, or if the Mariners want to give them a softer landing in the majors at first. Some external options make sense as well such as Garrett Richards or Ryan Yarbrough, who could also start games and be a roster safety net.
Second baseman/Outfield Utility
Many Mariners fans are understandably focusing on upgrading starting position players, specifically at second and third base, and while adding a top-level talent to one of those spots is something the team should do, adding a little versatility gives Servais lineup flexibility and raises the floor of the team. The second base/corner outfield type utility player is something Jerry Dipoto clearly wants as a part of his team, just look at players like Dylan Moore and Tim Lopes to name a couple. This role likely isn't the flashiest addition the Mariners could make, but it would add much needed depth and length to the lineup. The internal options for this one are slimmer, and barring a breakout from Dylan Moore, the team should probably look elsewhere. Chris Taylor is arguably the best utility player in baseball and also happens to be a free agent, a reunion between him and the Mariners could make a lot of sense. Other options via trade include Whit Merrifield—who Kansas City seems determined not to trade—and the A's Tony Kemp. I also think that if Seattle upgrades second and/or third base, Abraham Toro could make some sense in this role if he can play the outfield at all.
Center Fielder
Jarred Kelenic spent the majority of his time at the major league level in center field for Seattle and had mixed results to say the least. He showed some range and a great arm but made several bad mistakes that cost the team runs. This is not to say he can't be a major league centerfielder but adding someone with a better defensive track record to move Kelenic to a corner where he can focus less on defense and more on his bat might be a good thing. The Mariners have struggled to find a true centerfielder who isn't a defensive specialist or fourth or fifth outfielder type. There are a few options to address this, but there isn't really a perfect one. There are several low-cost defensive centerfielders who don't offer much at the plate like Billy Hamilton and Jackie Bradley Jr. Some higher ceiling but far more expensive options are Starling Marte and Byron Buxton, both of whom play a good to great centerfield and have shown offensive ability but have question marks with regards to health and consistency. There are some players in more of a middle ground with regards to cost and production like free agent Mark Canha and Kevin Kiermaier of the Rays.
These are the three underrated positions of need for the Mariners this offseason in my opinion. All three could potentially be addressed from within as mentioned, but it would be nice to see some outside additions in at least one or two of these areas. Unless the team signs or trades for a top CF or Chris Taylor, these additions would not be the most exciting, but they would raise the floor of the team, and could be the finishing touches on a team that can make a run at the division in 2022.